Revelop has expanded its retail portfolio after acquiring a 100% stake in Stanhope Village for $158 million in a deal negotiated off-market by JLL's Nick Willis and Sam Hatcher on behalf of Mirvac.  
Developed and held by Mirvac for nearly 20 years, Stanhope Village is located 25km from the CBD in Sydney's fast-growing northwest corridor. The centre ranked 7th in SCN's 2022 Mini Guns report with a Moving Annual Turnover (MAT) of $171 million and an MAT/m2 of 10,712.
Situated on an attractive 5.33ha landholding and comprising a GLA of 18,063m2, the high-performing sub-regional centre is anchored by Coles, ALDI, Kmart and supported by more than 80 specialty stores.
Revelop co-founder Charbel Hazzouri said, "Stanhope Village is a true retail unicorn. The tenancy mix, convenience and location ensure this asset will continue to serve the community and provide for its occupants for years to come. Predominantly non-discretionary retailers, Stanhope has proved its relevance and importance to the local community and continues to outperform all benchmarks. We are excited for this asset to join the Revelop Portfolio."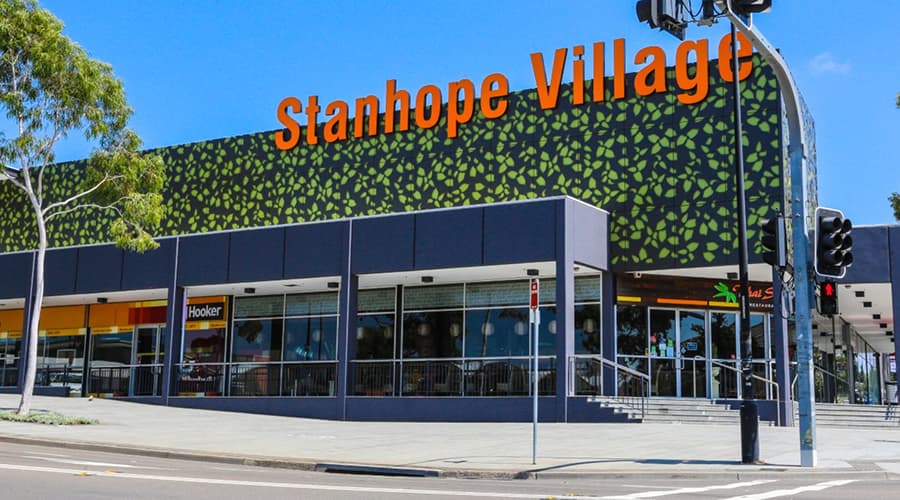 Revelop co-founder Anthony El-Hazouri added, "Stanhope Village represents a key acquisition in Revelops' ongoing retail strategy across NSW, SA and Victoria. The centre embodies unique attributes such as the convenience of a neighbourhood centre but the amenity of a sub-regional centre. Its location in the northwest growth corridor aligns with our key greenfield retail sites across the Northwest and Sydney Metro basin. We are excited to build upon this incredible asset over years to come."
The transaction reaffirms the current bifurcation between prime and secondary retail assets as investors continue to seek quality assets with significant landholdings in key growth locations.
JLL's Nick Willis said, "100% interest in prime metropolitan sub-regional assets are rarely traded, Stanhope Village reflects only the sixth freehold metropolitan Sydney sub-regional of scale to have sold in the last decade.

Shopping Centre News
23/02/2023